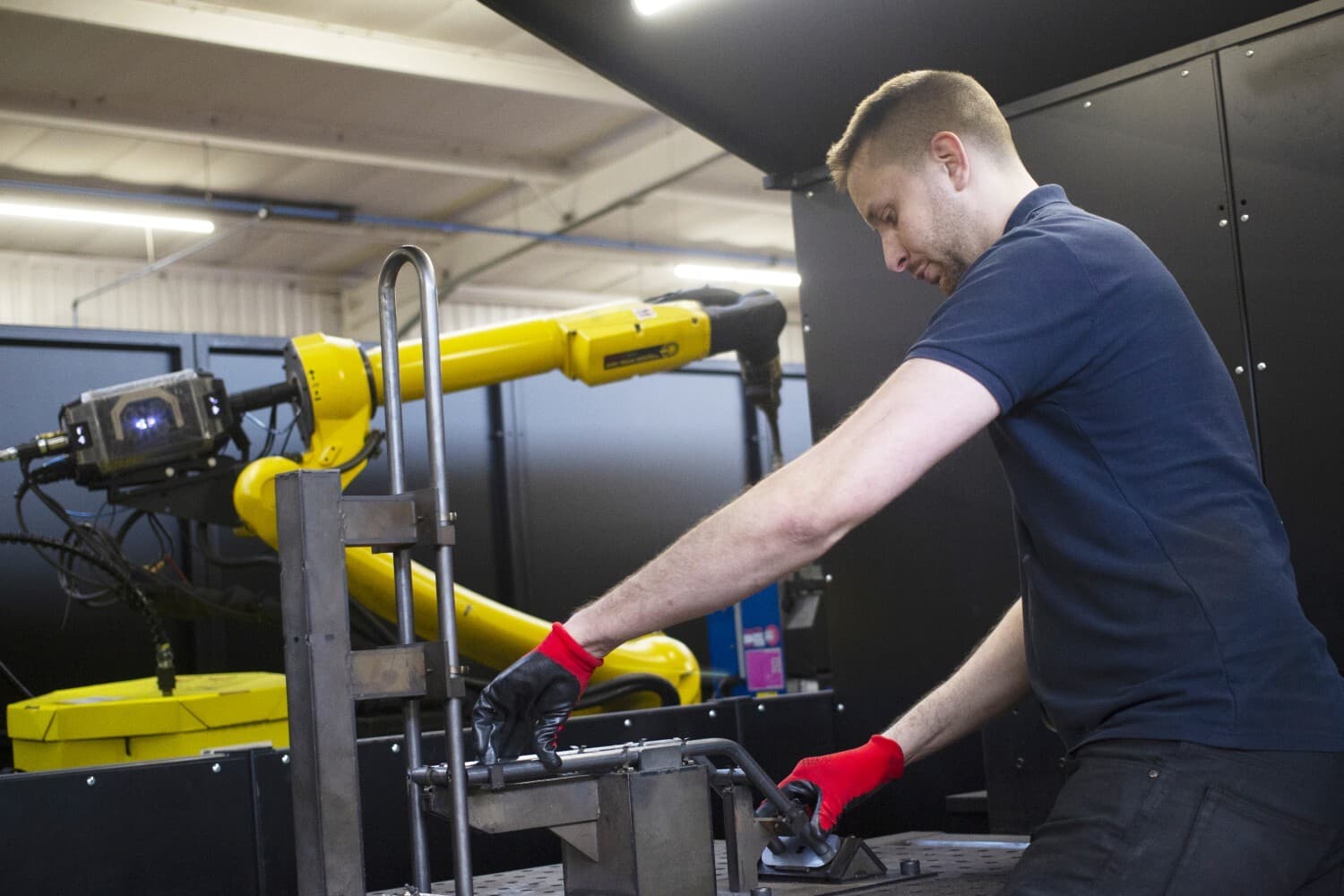 Position: Robotic Cell Operator
Contracts Engineering's vision is to bring volume manufacturing back to the UK by supporting a green reindustrialization of our economy. We are currently one of the largest steel contract manufacturing companies in the Southeast and our scale-up goal is to be one of the largest in the UK by 2028.
Job Description
We are looking to employ a MIG welding robot operator for our manufacturing facility
The candidate should be motivated and looking for an opportunity to build his / her career within a growing engineering and manufacturing company
Competitive hourly pay (including occasional O/T at 1.5x normal pay), and an excellent working environment
Working hours 2:15pm – 00.30am Monday to Thursday
Permanent staffing after a standard probationary period
Accountabilities
Ensure safe and smooth operation of work flowing through the robotic cell
Daily update with the Team Leader of work progress
Setting of Fixtures & loading programs
The ability to identify defective welds. (Guidance on this will be given)
Basic Robotic programming (Experience would be preferable but not essential as training will be given)
Performing touch-ups on welds
Daily/Weekly maintenance of machinery
KPIs (Key Performance Indicators)
Ensure to meet the quality and production requirements
Performing duties in a safe and smart manner
Provide suggestions and feedback to improve productivity (you will be paid a % of all savings generated)
Skills & Prior Experience (Qualifications)
Robotic programming experience is preferable but not essential; training is provided
Basic Mig welding knowledge
Ability to read engineering drawings
Good communication skills
Ability Troubleshoot and problem solve
Reporting to: Team Leader / Automation Manager
Holiday Allowance: 23 days; 3-4 held back for Christmas shutdown. 1 extra day after 4 years service accrued and another 1 extra day after 8 years service.
Benefits:
3% matching staff pension available after 3 month probationary period; training courses where applicable; +1 holiday after 4 years of service / +2 days after 8 years
of service
Bi-annual company profit share; 10% payout on savings from Bright Ideas
Free lunches on Friday (Thurs for afternoon shift); free coffee, tea and fruit
Private healthcare after 6mo of service
2qty fully paid 1hr physio appointments per year
Subsidized gym membership
Career progression for those looking to develop their skills and leadership abilities
Send CV's to Samantha Doy on enquiries@contractsengineering.com or 01795 479284
Back to Vacancies