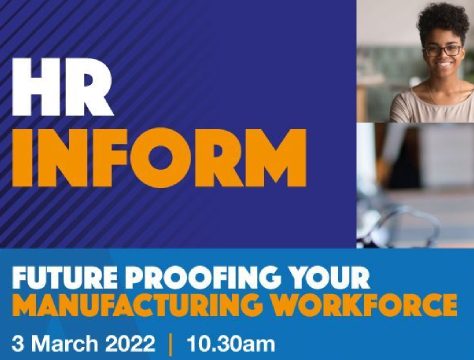 Our MD Troy Barratt recently spoke at Make UK's HR Inform Webinar – Future Proofing Your Manufacturing Workforce.
He spoke about how we link our core values and purpose to hiring, training and retaining the team. It was a well-received presentation with strong feedback from the +250 MAKE UK members in attendance.
Here's one member's feedback that is worth sharing:
"Great webinar, I particularly liked the case studies from UK businesses as it got me thinking about our strategy and certain elements best practice elements which we could use." – Kath Lewis, HR Director, Industrial Automation & Control.
Thanks goes to Chris Corkan, Make UK's Regional Membership Manager – Midlands & East.
Back to News