From Initial Sheet Metal Design to Metal Manufacturing
Here at CEL, our 3-D CAD design team provides effective, innovative, and creative design ideas early in the design phase. We typically collaborate with contractors working on hard landscaping, light infrastructure and construction projects.
Our DESIGN & MANUFACTURE service is industry-leading when it comes to the design and manufacture of retaining walls, planters, ventilation equipment and street furniture. We occasionally do projects with leading British artists, as well. Our team offers guidance that will help you meet your requirements, or we can work strictly within your vision to manufacture your desired product.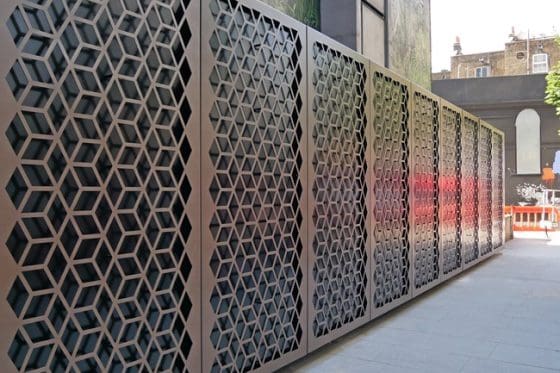 Our Metal Design and Manufacturing Service
The team in the factory operates 18hrs a day across two shifts, allowing us to keep to tight lead times and integrate seamlessly into your supply chain. This ensures that we can deliver your finished products in a timely and efficient manner with unparalleled levels of flexibility. Our dedicated team of knowledgeable engineers can assist you in enhancing your product design, so it is best suited to your purposes.
If you're a market leader in your industry, or a smaller firm wishing to become more competitive, then CEL can work with you. Our metal manufacturing products have been tried and tested throughout a number of industries from the street furniture sector or a renowned artist.
Don't hesitate to contact us to discuss how our metal design and manufacturing services can help your business.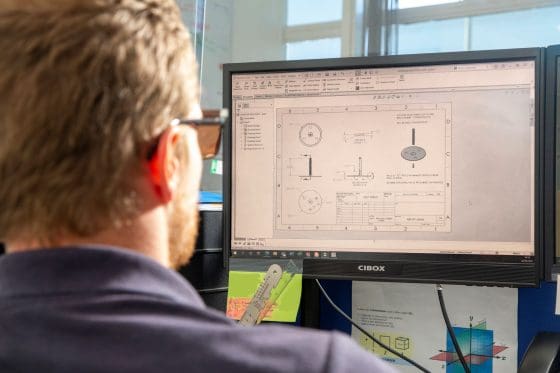 Why Choose Contracts Engineering for Metal Design and Manufacturing?
At CEL, bringing the manufacturing process closer to our customers is what motivates us. We integrate into our customers' supply chains and in addition to manufacturing, we offer general assembly, providing material and Standard Operating Procedure (SOP) documentation and fulfilment, as well as managing inventory and stocking items. As a growing and flexible business, CEL adopts our customers' requirements quickly, serving businesses across the UK, Europe, the Middle East and further afield.
Lead Times & On-Time- in-Full Delivery. We operate a daily two-shift system and cross-train our staff so that our production is not impacted by our customers' changing needs. These training programs allow CEL to consistently offer industry beating lead times.
Supply Chain Integration. We offer our customers much more than a laser cutting service. Through our advanced ERP & Production Planning system, we inventory customer parts to guarantee short, even next day deliveries.
Customer-focused Flexibility. Our precision cutting services are altered to fit your exact requirements, ensuring the finished product is exactly as approved during our design process.
What else do we do? Take a look at our welding fabricators, metal fabrication services, metal finishing services, punch forming services and laser cutting services to find out more.