Sheet Metal Fabrication & Metal Assembly Services
With nearly 30 years of industry experience, we know what tools are needed for your requirements. In our 16,000 sq ft factory in Sittingbourne, Kent, we have a full range of smaller machines and hand tools for steel and aluminium sheet metal fabrication services. Our team also offers some mechanical and electrical assembly services to our customers. For many customers, we also provide a fulfilment and certification service, which includes shipping their products with their labelled packaging and providing all required material and test certifications. This is particularly popular with our customers in the general construction, hard landscaping and contracting industries.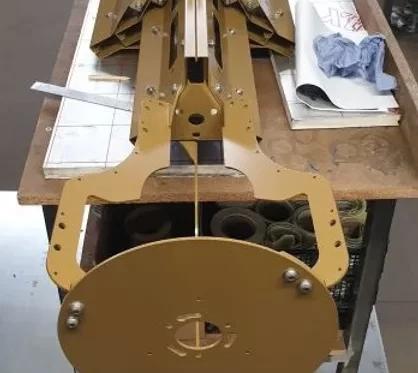 Custom Sheet Metal Manufacturing Services for your Project
Our fabrication and assembly area operates 18hrs a day and is equipped with a wide range of metal fabrication machines to fulfil all your polishing, sawing, milling, cutting, countersinking, tapping, riveting, fitting nutserts and spot welding, among other processes. We also have a selection of hand tools, lifting equipment and packing materials. Our fabrication tools include:
Haeger insertion machine
Spot welding machines
Drills and NC mills for drilling, tapping, countersinking, milling slots, etc
Saws and plasma cutting equipment
Polishing and finishing equipment; for stainless up to a mirror polish standard
Mobile lifting cranes and hoist with a max weight of 1tn
Hand tools including rivet guns and grinding equipment
Wood assembly tools, which cover wood pre-treatment and FSC wood fitting to metal parts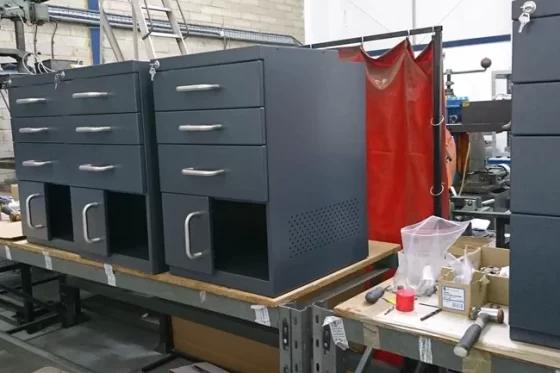 Why Choose our Metal Fabrication & Assembly Services?
At Contracts Engineering, we are passionate about bringing metal manufacturing closer to our customers. Our team works with our customers and prospects by integrating into their supply chain. This includes addressing all of their manufacturing requirements, providing assembly services, documentation and fulfilment and stocking items. We are dedicated and industry-leading providers of custom sheet metal fabrication services. We operate on a global scale, serving companies across Europe, The Middle East and elsewhere around the world. All customers experience the same level of quality when they use our custom fabrication services. ​
Lead Times & On-Time-in-Full Delivery. We operate for a total of 18-hours across two shifts daily and cross-train our staff so that our laser is able to run continuously. Our training programs give us a competitive edge to allow CEL to beat much larger laser cutting companies on lead times regularly.
Flexibility. Satisfying our customers and meeting all their needs through our custom metal fabrication services is our top priority. We go above and beyond our General Fabrication and Assembly services, offering all our customers an interchangeable range and access to all our thoroughly maintained machinery. Want to go beyond our metal fabrication? Check out our services page for more information.
Interested in sheet metal fabrication services? Get in touch with us today to discuss your business needs. We also offer a number of other metal services including Metal Folding & Forming Services, Metal Welding Services, Turret Punch Services and Laser Cutting.