About our Turret Punching Process
Our skilled operators and engineers partner with our FANUC-controlled turret punch to deliver short lead times and consistent, high-quality parts. Our punch processes sheet sizes up to 2500mm x 1250mm and 3mm thick steel, or 4mm thick aluminium. We have an extensive tool library, with countersinking tools, forming tools, dimple tools and embossing tools, and regularly invest in new tooling to meet our customers' requirements. Our embossing services are popular with customers who would require the ability to identify their parts in production, or for embossing their logos onto their products.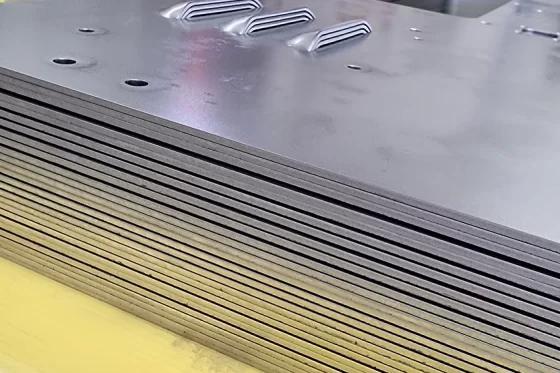 Turret Press (CNC Punch) Specifications
Our CNC punch has 29 stations, including three stations that have a 360° tool rotation function. We are able to punch:
Brass – Up to 2mm
Stainless Steel – Up to 3mm
Mild Steel – Up to 3mm
Aluminium – Up to 4mm
For thicker gauge materials, we use our Fibre Laser Cutter.
If you would like to speak to our sales team about your parts specifications or to find out more about our CNC Punching Press, get in touch.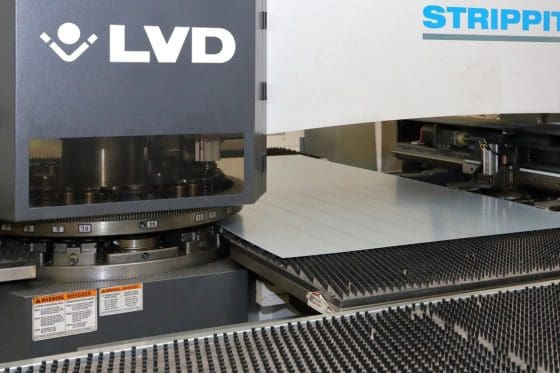 Why Choose us for Turret Punching Services?
Lead Times & On-Time- in-Full Delivery. Our dedicated team operate across two daily shifts, and we cross-train our staff so that our laser is always operational. Our training programs allow CEL to beat much larger laser cutting companies on lead times regularly.
Quality. Through our ISO 9001 accreditation and internal Quality and Delivery metrics, we can ensure that the fabrications will meet industry quality standards and will be delivered to you On-Time-In-Full. We recognise that you require an adaptable, high standard metal fabricator who can accommodate your changing needs. We're committed to maintaining your extremely high levels of quality for your projects.
Customer-Focused Flexibility. Our factory operates via a daily two-shift system, which allows us to produce a high volume of parts in an extremely short amount of time. We work closely with our customers to ensure that our products meet your specifications exactly.
For additional information on our turret punching services or to discuss your specifications with our engineers, get in touch. Alternatively, to find out more about our other metal fabrication services, take a look here: Welding Services, Metal Folding & Forming, Laser Cutting Services.