Metal Forming and Folding
Materials process include sheet, plate tube, angle and box section materials in stainless steel, mild steel and aluminium. With Contracts Engineering, you can be sure that our team will provide a fabrication service that will meet your requirements.
Get in touch to find out more about how Contracts Engineering can support your business.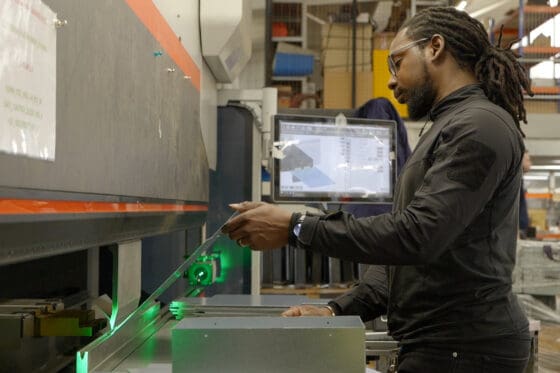 ABOUT OUR METAL BENDING, FOLDING AND FORMING SERVICES
We have a highly skilled team of machine operators managing this work centre, which includes press brakes, forming and section/plate rolling machines, consisting of:
Bystronic Xpert 3 metre x 200 ton 8 axis CNC press brake (automation to be added)
Bystronic Xpert 3 metre x 100 ton 8 axis CNC press brake
2qty CNC 3-Pin Section Rolling Machines; including a Prosaw AKYAPAK ASM 140-12/5 Plate Rolling Machine capable of rolling 10mm carbon steel and 6mm stainless steel up to 900mm wide
Baileigh R-H85 section rolling machine capable of rolling a range of square and round hollow sections, as well as angles.
Ercolina CNC Tube Roller with a large library of tooling and dies
We boast a highly extensive tool library in addition to our folding and forming machines. This includes both air-bend and bottoming dies which allow us to create complex bends such as corrugations, roll beads, crush folds and the standard 90° fold.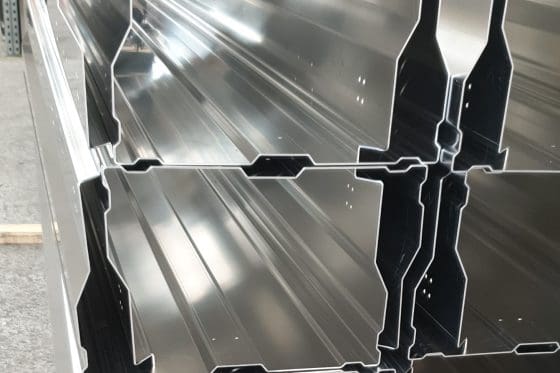 PRESSBRAKES, ROLLING MACHINES & METAL FORMING PROCESSES
Our press brakes are capable of folding 3mm mild steel at a 90° angle across a 3-metre length. With the Bystronic Xpert you can trust that with our metal bending services, the machine will not produce angle errors and will produce a perfect bend every time. Both machines in our factory are fully CNC, which additionally gives us the ability to check angles down to 0.5° accuracy. We have extremely high capabilities when it comes to metal forming processes.
Our rolling machines give us the flexibility to roll a variety of thicknesses and diameters to meet your specifications. We can roll tubes up to 102mm O/D with a 3mm wall, box section that is 70x70mm with a 4mm wall and an 86x86x6mm angle. This precision is achieved by a mix of top-grade equipment and a well trained, skilled team.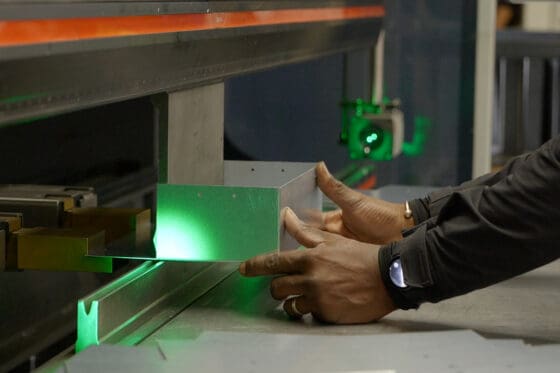 Why choose our metal forming services?
Lead times &
On-time delivery in full
We operate by a daily two-shift system and cross-train our staff to help us minimize our lead times and offer flexibility. We have developed a leading production planning ERP system that uses Artificial Intelligence to plan production and manage our customers' requirements. We track On-Time-In-Full deliveries as one of our two Core KPIs. Our achieving industry leaving KPIs not only keep our customers happy, then feed into our profit share system.
Quality Assurance
Avoiding external quality issues is our other Core KPI. We have built a Quality Management System that is engrained throughout the Company and everyone on the team plays a role in hitting our target. We hold an ISO 9001:2015 accreditation with the British Standards Institute and have developed our own Standard Operating Procedures (SOPs) for every area in the company to ensure our quality standards. And when we meet or exceed our customers' expectations, we achieve part of our bi-annual profit share.