Client Background:
In recent years rooftop decking requirements have evolved to remove wood and plastic from installations. Changes in regulations to mitigate fire risk have led to the need for new Fireproof A1-Rated products throughout the roof access and roof terrace markets in the UK and EU.
Client Brief:
Our client, one of the UK's largest suppliers of roof terrace pedestals, porcelain tiles and wood decking products, required an adjustable steel pedestal to integrate into several of their existing rooftop decking product ranges. Our challenge was to support the design and then manufacture in volume a design that accounts for the typical sloping gradient on rooftops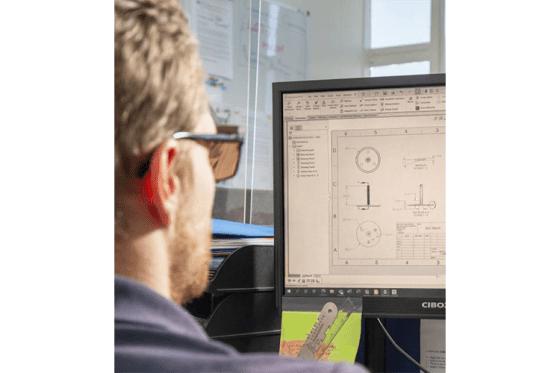 CEL Solution:
Working closely with our client on detailed weight loading and maximum correction adjustments, we developed several prototype designs and sent them to our client. We helped develop a product that allows up to a 3.0o auto adjustment in any direction. We have now produced more than 10,000 units and expect volumes to continue to increase to above 100,000 per year from 2022.
"We have worked with Contracts Engineering on a range of products and requirements over the past several years. This particular product has worked exceptionally well for us as we had to move quickly to comply with changing regulations and still offer products to meet our clients requirements. CEL did a great job from prototyping through to volume manufacture and we expect to sell in excess of 100,000 units per year going forward."
- Managing Director, National Decking Products Company