Client Background:
Eastside Quarter is a development of new apartments in South London. The scheme provides more than 500 homes across five new buildings and is managed by national developer Bellway Homes. Furnitubes was engaged in early 2020 to provide a full pedestal to planter solution in short order after the specified supplier's product failed quality tests. The first rooftop needed approved drawings ASAP and deliveries to start within 7-8wks from receipt of order.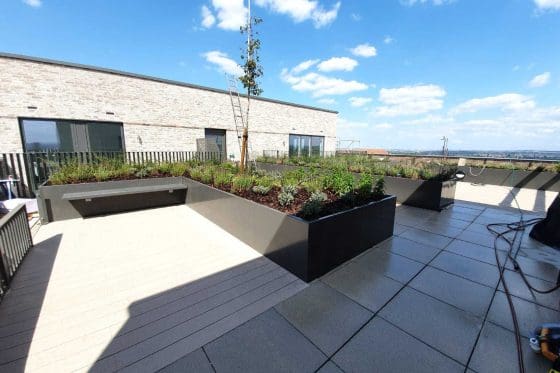 Client Brief:
Furnitubes and CEL (both owned by the same company) have the enviable position of being one of the UK's most experienced designers and manufacturers of retaining walls for commercial developments. The short timeline and full-service pedestal to planter requirement meant that engineering and design had to start work immediately to meet the required lead times. We also leveraged our supply chain network to source portions of the tiles required for the rooftops.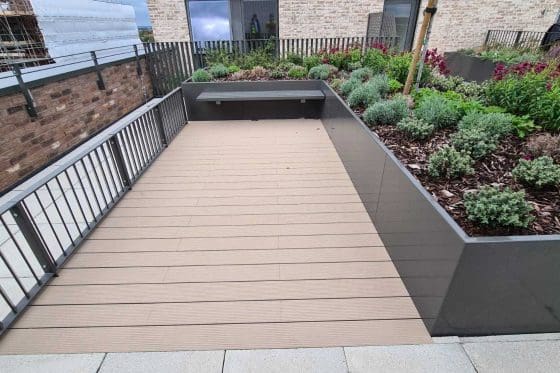 ​CEL Solution:
CEL worked with Furnitubes on the tray system that met new fire rating requirements and importantly integrated into Furnitubes leading AKRI ® 300 product. Additionally, several of the CEL team went to site to see measurements as the roof insulation changed the height requirements shown in the original plan drawings. The AKRI ® 300 system also incorporated steel benches that fit through the planter walls, providing cantilevered benches throughout each rooftop.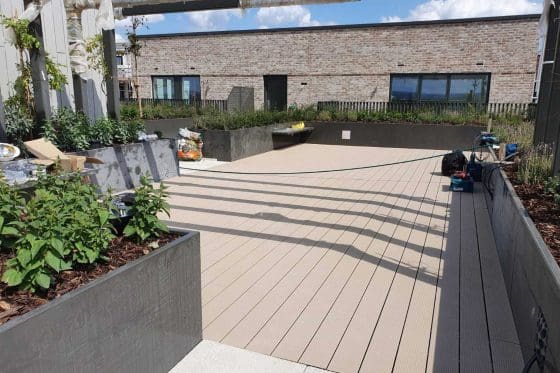 Materials used:
3.0mm, 5mm and 6.00mm carbon steel, 3.0mm galvanized steel ​
Processes used:
3D CAD design, laser cutting, folding, manual MIG welding, test assembly and Triple Process powder coating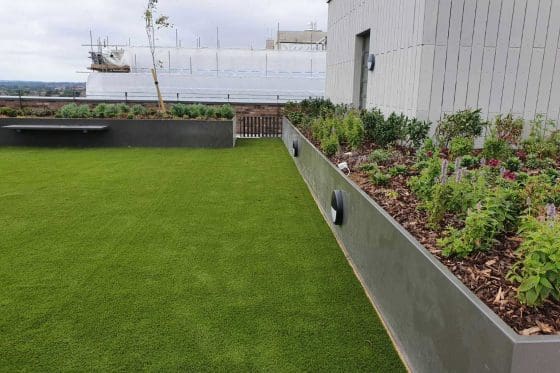 "We have worked closely with CEL's engineering teams and leveraged their expertise to create our biggest new product range in years. It has been well received and we look forward to having CEL manufacture all of our AKRI® 300 and AKRI® 600 projects."
- Managing Director