Client Background:
Green Dragon House is a 1960s office building in Croydon that was getting a major redevelopment and conversion into 119 luxury one/two-bedroom flats. This building is now being managed by Inspired Homes, a leading award-winning developer company in London. Our client and partner company, Furnitubes International, was specified to supply its RailRoad ® and Hollo ® ranges to create a social greenspace on the rooftop. ​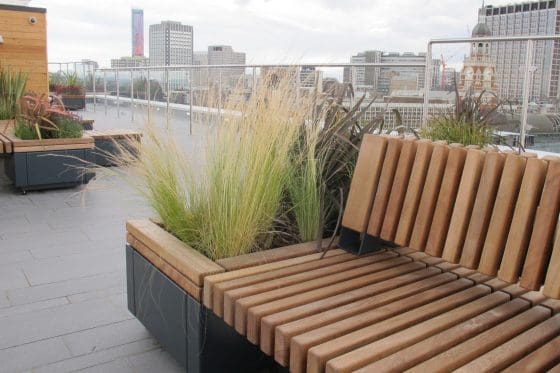 Client Brief:
Furnitubes had only recently joined the BAMUK Group of companies and it was critical that CEL's working relationship and delivery met Furnitubes' high quality standards, and on time.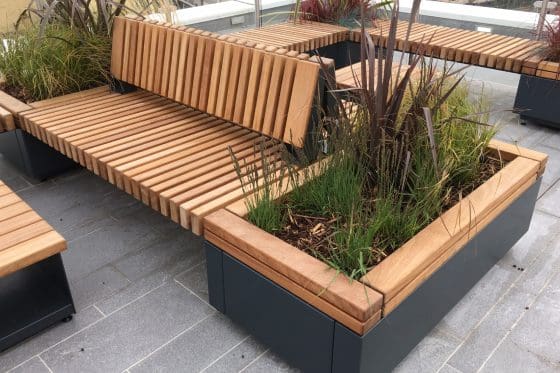 CEL Solution:
CEL had not manufactured the "floating benches" RailRoad ® product, which has a unique bracketing system to allow the bench to appear as though it floats between two planters. The CEL engineering and manufacturing teams worked rapidly to build a first piece and test assemble to make sure the finished products would assemble correctly. We are happy to say the project has been a success! ​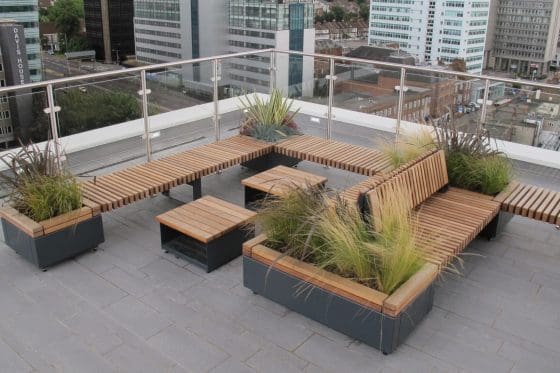 Materials used:
3.0mm and 5.0mm mild steel, threaded weldnuts
Processes used:
Laser cutting, folding, MIG welding, deburring, some mechanical assembly