Client Background:
Our client is a creator of architectural, space-defining furniture that blends attractive design characteristics with a high level of functionality. Throughout nearly three decades, they have established themselves as a key innovator of workspace furniture and design thinking in the UK. Their success has led to significant expansion into other countries.
Client Brief:
Our client has experienced great success over the years and changing work patterns caused by COVID greatly accelerated growth in a few of their product lines. Their existing metalwork suppliers struggled to meet increasing order volumes. Their suppliers were also not able to take on the mechanical assembly requirements our client wanted to outsource to their supply chain.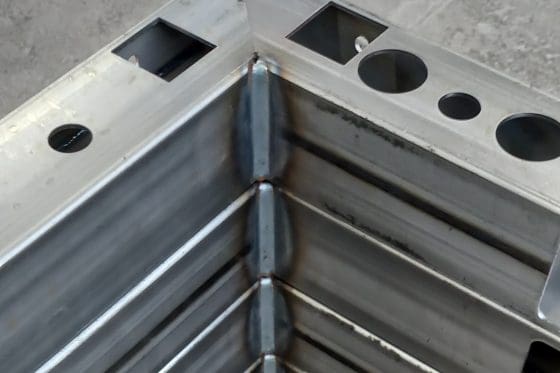 CEL Solution:
We worked through engineering and test-manufacture and assembly requirements on an accelerated basis. Whereas a normal process may progress over 4-5 months, we delivered our client's first production run in just over 2 months! ​ Additionally, CEL forward bought raw material which would cover a few months of orders, providing both surety of delivery and fixed pricing over the initial 3mo order period. This proved so beneficial that we now arranged fixed pricing and fixed weekly deliveries over 2 to 3mo periods. ​ We are now moving to the next phase of the project, which will include purpose-built jigs to ease transport, reduce risk of damage and speed up our client's remaining mechanical and electrical assembly processes.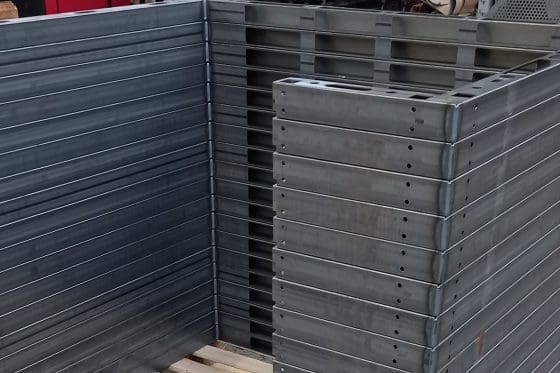 Materials used:
Carbon Steel Box Section, Carbon Steel Sheet & Plate, Steel Machined Parts, Formed Plastic Parts, Grounding Wires & Fixings ​
Services used:
Supply Chain Integration, Quality assurance, Laser Cutting, Folding, Robotic & Manual welding, Powder Coating, Mechanical Assembly and Labelling
"From the start CEL realised we needed to find and onboard a new supplier urgently and so treated our enquiry as a top priority. Everyone at CEL was professional, efficient, and friendly. CEL ticked all the boxes for us in terms of price, lead times, communication and quality. We look forward to many more years of mutually beneficial trading."
- Projects Team Manager