About our Fabrication for Hard Landscaping
At CEL, we focus on bringing manufacturing closer to our customers. We provide expert sheet metal fabrication services for hard landscaping customers around the UK and into projects around Europe.
Operating out of our factory with over 16,000 ft2 space located in Sittingbourne, Kent. All of our fabrication services are carried out in-house. We provide a complete service offering from initial design to manufacture.
Typical projects include work with retaining walls, street furniture, planters, cycle parking equipment, tree grilles and we do the occasional bespoke design projects. Our work can be found throughout the UK, in many European countries, Australia and in the United States.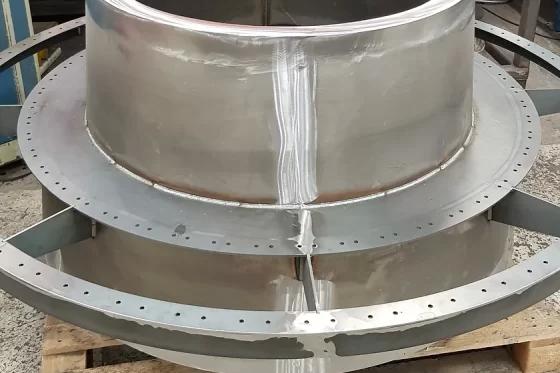 The Contracts Engineering Process
Contracts Engineering is an ISO 9001 accredited business which means that all of our processes, operations and company-wide approach all take focus on quality assurance. We prefer to work with our customers on a long-term basis, having built great relationships with them. Our team is often trusted to manage large-scale delivery of projects including packaging and sending metal products on behalf of our clients, and we pride ourselves on our ability to integrate seamlessly into existing supply chains. Our approach aims to take the headache out of the fabrication process for our customers, supporting them from design for manufacture through to project delivery.
This picture is from the Downe House School project designed and managed by our sister company Furnitubes International.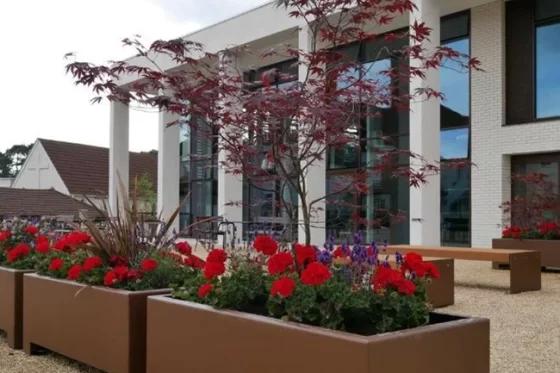 Rooftop Seating and Planters for Luxury Residential Flats - Case Study
Green Dragon House is a 1960s office building in Croydon that was getting a major redevelopment and conversion into 119 luxury one/two-bedroom flats. This building is now being managed by Inspired Homes, a leading award-winning developer company in London. Our client and partner company, Furnitubes International, was specified to supply its RailRoad ® and Hollo ® ranges to create a social greenspace on the rooftop.
Furnitubes had only recently joined the BAMUK Group of companies and it was critical that CEL's working relationship and delivery met Furnitubes' high quality standards, and on time.