More About our Metal Finishing Services
We provide a range of metal finishing services and additional options via an external supplier network. Whether our customers require a specified level of protection, or are focused on a particular look and finish. We offer the following metal finishing options: ​
Powder Coating – Generally thicker than liquid, powder coating is used to provide a chemical and scratch resistant surface which is durable and customisable with colours and textures.
Galvanisation – A popular option for steel products particularly, galvanisation is the process of coating metal with a layer of molten zinc. As a long-term solution with exceptional durability, it tends to be a more sustainable option reducing maintenance costs and environmental impact.
Thermal Zinc Spraying – A newer alternative to hot-dip galvanizing that provides coated steel the same life protection as hot-dip galvanizing. While more expensive, it removes the risk of heat distortion, avoids zinc buildup, and provides a more uniform base layer for powder coating on top.
Anodising – Typically used on aluminium, anodising is the technique of submerging metal in an acidic electrolyte bath and running a current through it. The release of oxygen causes a layer to form over the metal, which increases the natural corrosion resistance of aluminium. Plus, as the process adds no additional materials to the aluminium, it is still 100% recyclable.
Electroplating – Metal plating has been used for hundreds of years and refers to coating one metal with another. It can be used to harden the surface, increase corrosion resistance and even shield radiation, as well as achieving a different look when required. This is particularly useful in hard landscaping projects.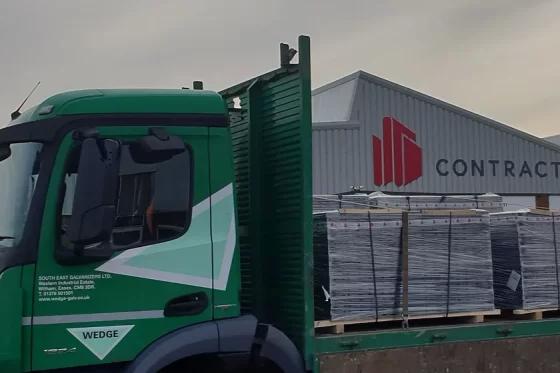 Contracts Engineering & Metal Finishing
Contracts Engineering is an ISO 9001 accredited business which puts Quality Assurance at the forefront of our processes and operations. At Contracts Engineering, we enjoy working with our customers on a collaborative and long-term basis. Becoming a valued and trusted supplier is important to us and we understand the importance of working closely with all of our customers to deliver results.
All staff monitor two key performance indicators across the business: Quality Spills and On-Time-In-Full delivery. This ensures that we can deliver top quality metal finishing services with every project that we are a part of and we pride ourselves on our ability to seamlessly integrate into existing processes and supply chains on behalf of our customers.
We use sophisticated internal systems and equipment to provide efficient and precise fabrication services for customers across a range of sectors including food processing, construction, heating and ventilation and more.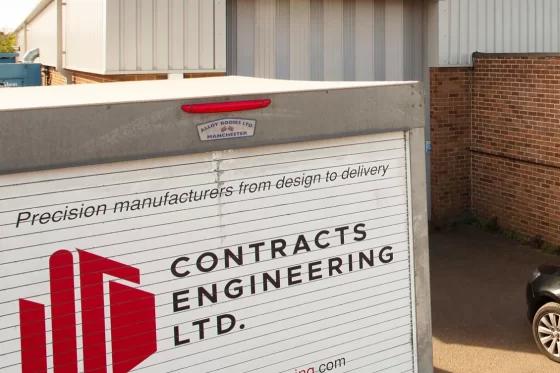 Why Choose us for Metal Finishing
Flexibility. We operate across two shifts per day to allow for quick turnaround and increased flexibility for our customers. We are used and equipped to deliver high volume requirements to a high standard in short lead times.
Quality. Our extensive quality assurance processes ensure that we are meeting quality standards across all areas of the business, and we are committed to maintaining our ISO 9001 accredited quality standards.
Our metal finishing services are just one of our offerings. Contracts Engineering are experts in metal laser cutting, metal forming and bending services, and metal welding services. Get in touch to find out more about Contracts Engineering metal finishing services or to discuss the types of finishes available.