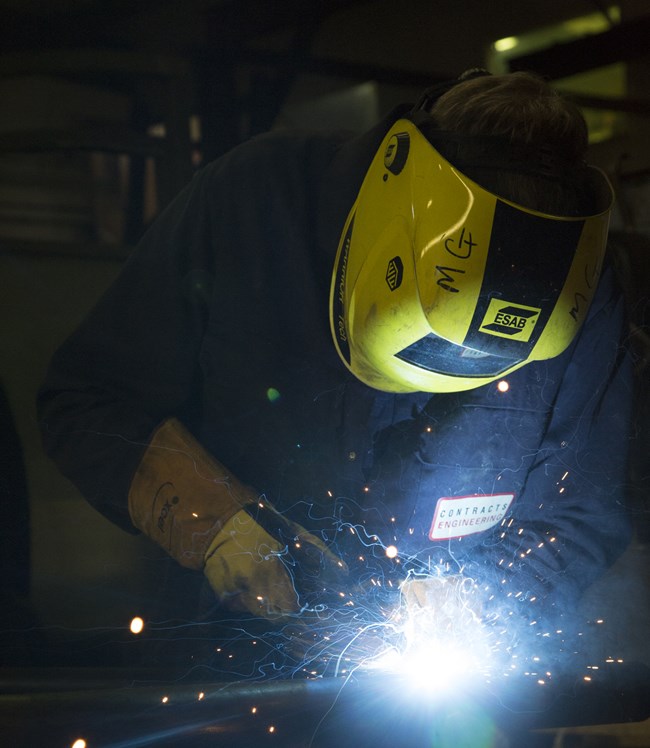 Position: MIG & TIG Welder (Production); Permanent Position
Contracts Engineering is a leading contract manufacturer that focuses exclusively on manufacturing our clients' products for them. We are a leading onshore manufacturing partner to British companies and we are one of the largest contract manufacturers in the Southeast. Our vision is to become one of the UK's largest onshore contract manufacturing companies.
If you are passionate about helping to reindustrialize the UK and reshore manufacturing, you should join our team!
Job Description
MIG or/& TIG Welder Afternoon Shift (Monday to Thursday 14:15-12:30am ** 4 Day Working Week **)
Mostly production TIG welding; thin gauge materials typically between 0.9mm to 10.0m mild, stainless steel and aluminium, from engineering drawings
There will be some fabrication requirements, and MIG welding, though majority is TIG
Competitive hourly pay (including occasional O/T at 1.5x normal pay), and an excellent working environment
Permanent staffing after a standard probationary period
Responsibilities
High standard of TIG Welding with thin gauge materials typically between 0.9mm to 6.0m mild, stainless steel and aluminium
Able to MIG weld, as well
Responsible for QC checking own work and raising issues with relevant superior
Communicating clearly with superior the status of work
Keeping own bay clean and organized
Communicating clearly with welding charge hand the status of work
Skills & Prior Experience (Qualifications)
High standard of TIG & MIG Welding with thin gauge materials typically between 0.9mm to 10.0m mild, stainless steel and aluminium
Higher pay and preferred (though not required) to be able to read engineering drawings
High attention to detail and a team player mentality is required
Reporting to: Shift Team Leader
Managing: N/A
Compensation: Mid-teens per hour TBA depending on prior experience; 1.5x overtime pay
Holiday Allowance: 23 days holiday per year (3 held for Christmas time)
Benefits (why you should join the team at CEL)
3% matching staff pension available after 3 month probationary period; training courses where applicable; +1 holiday after 4 years of service / +2 days after 8 years of service
Bi-annual company profit share; 20% payout on savings from Bright Ideas
Free lunches on Friday (Thurs for afternoon shift); free coffee, tea and fruit
Private healthcare after 6mo of service
2qty fully paid 1hr physio appointments per year
Subsidized gym membership
Career progression for those looking to develop
Send CV's to Samantha Doy on enquiries@contractsengineering.com or 01795 479284
Back to Vacancies